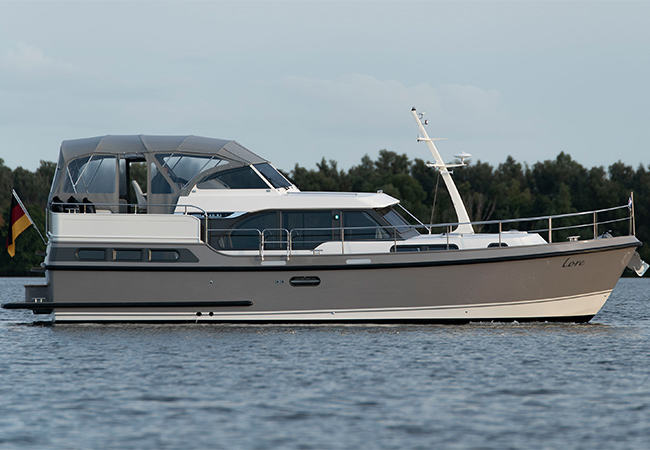 Annaloisia II Motor Yacht
Linssen 40.0 SL AC
The Linssen motor yacht 40.0 SL AC is a spacious yacht classified with two equivalent cabins each with a double bed and two bathrooms and two electric toilets. In addition, this type of yachtThere is also a spacious 3rd cabin with 2 single beds and plenty of closet space.
The salon is very spacious and bright and offers enough space for 6 people. This is also where the fully equipped kitchen is located. Television and a Nespresso coffee machine is available.
On deck is a spaciousseat with nice cushions and the aft deck can be completely closed around the sofa. The aft deck can be heated so that you can enjoy and sit comfortably outside.
The Yacht of course has the famous Linssen teak deck and all luxury gadgets that you can use with this type of yacht expect.
All Linssen Yachts have a bow and stern thruster. In short, a guarantee for an unforgettable sailing holiday!
This yacht is only rented to experienced skippers (minimum 3 years experience on comparable yachts).
Specifications
3,60 – 3,30m vertical clearance